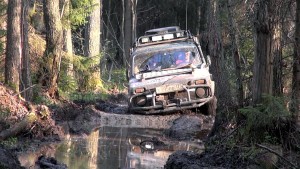 PROTEOR USA Continues Global Expansion With New Russian Distribution Partner, Beta Ltd.
TEMPE, Ariz., June 9, 2015 /PRNewswire-iReach/ — PROTEOR USA, a developer of next-generation prosthetic devices, announced a new exclusive distribution relationship with Russian-based Beta Ltd., for its flagship products the RUSH® HiPro and the RUSH® LoPro prosthetic feet.
The agreement offers exclusive distribution of PROTEOR USA' products within the borders of Russia.
"We believe the RUSH Foot® is the perfect product for our harsh environment", said Ilya Dmitriev, Founder of Beta Ltd. Dmitriev continued, "Our clients are situated all over Russia and consist of 77 governmental workshops and about 30 private clinics. We supply to the majority of the prosthetic facilities in Russia."
PROTEOR USA has also secured distribution in Australia, Canada, Germany, Austria, Poland and Israel. Additional distributorships in several other countries are being pursued.
About PROTEOR USA Company
PROTEOR USA is a full service manufacturer of next-­generation prosthetic devices (https://rushfoot.com) which offers customers a range of quality products and services to suit their needs. PROTEOR USA understanding and experience in the industry is unparalleled. For more information visit: https://rushfoot.com
About Beta Ltd. Company
Beta Ltd. Is a distributor in Saint-Petersburg (Russia) created in 2009 by biophysicist, Ilya Dmitriev. Beta Ltd. provides top brand, upper and lower limb products, for the prosthetics and orthotics professionals and their patients within Russia.
Media Contact: Holly Sanger, PROTEOR USA, 480-361-1303, hsanger@abilitydynamics.com
News distributed by PR Newswire iReach: https://ireach.prnewswire.com